Generate Product Ideas for Your New Business Project
Learn how to find ideas for your next business, side hustle, or indie startup using 17 highly actionable techniques.
Need new ideas? Done.
Today every skill for building a product can be learnt online — coding, design, marketing — besides one: generating new product ideas. With this book, you will learn actionable techniques for finding ideas to start your next profitable SaaS, physical, digital, services or content business.
---
What will you learn from this book?
Find ideas — Discover actionable techniques to immediately find problems to build businesses around.
Notice opportunities — Learn the mental models that will help you to start noticing problems in the future and convert them into products later.
Find niche markets — Learn how to define the audiences that you'd enjoy serving and explore opportunities in their niches.
Prioritize ideas — Sort ideas with the biggest potential impact to fit your business and personal goals.
What's inside?
17 actionable techniques for generating product ideas
60+ examples of product ideas
6 printable PDF canvases for practicing the techniques
Lists of B2B audiences you could serve
Resources listing untackled business problems
Resources to help you keep track of new products
A method for prioritizing ideas
No upsale, no fluff
Find problems to solve
Discover 17 techniques that will help you to find problems and business opportunities from different sources, such as:
Scientific research

Web search analysis

Market trends

Your own experience

Open data sets

Unrelated industries

Business model patterns
and more...
PDF-Canvases included for practicing generating ideas
Examples of ideas you'll generate yourself
Problem:

It's hard for non-native speakers or language learners to know if their language level will be good enough to understand a book or movie prior to purchase.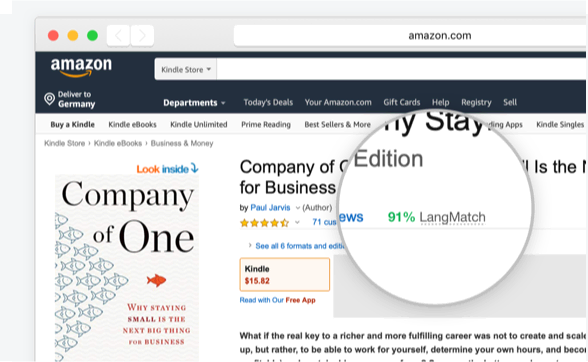 Solution:

Analyze language complexity and assign a score to books, movies, podcasts, YouTube channels, etc. Build a stand-alone platform and/or a browser add-on displaying the scoring on Amazon, Netflix, YouTube, etc. You could potentially license this information, similar to how IMDB licenses their data.
Problem:

High CO2 levels in the air can decrease human cognitive performance by 50%. It negatively affects people in co-working spaces and the companies whose workers' productivity is affected are losing money.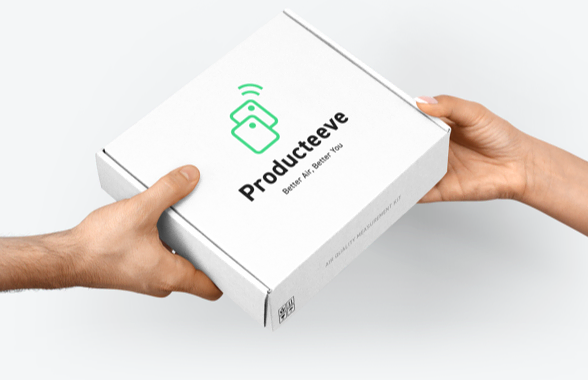 Solution:

Build a service that measures indoor CO2 levels, provides a report on the results, and sells equipment or services to improve it.
Problem:

Looking down at your phone places enormous strain on the spine and can result in head, neck, and arm pain, as well as numbness.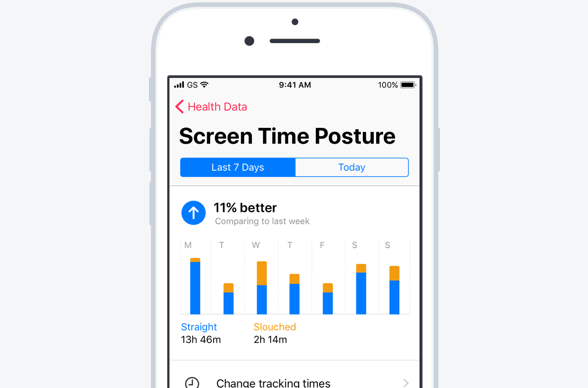 Solution:

Create a smartphone app to measure and track the user's posture. The measurements could be sourced via the device's built-in inclinometer.
Problem:

Research shows that modern products often wear out more quickly than they used to, but eCommerce websites don't consider durability, warranty conditions, repair costs, and resource consumption in their pricing. These factors can heavily affect the product's cost over its entire lifespan.
Solution:

Help eCommerce websites to provide consumers with expanded price information that consider these factors.
Problem:

There are no sustainably produced rain covers for bikes on the market.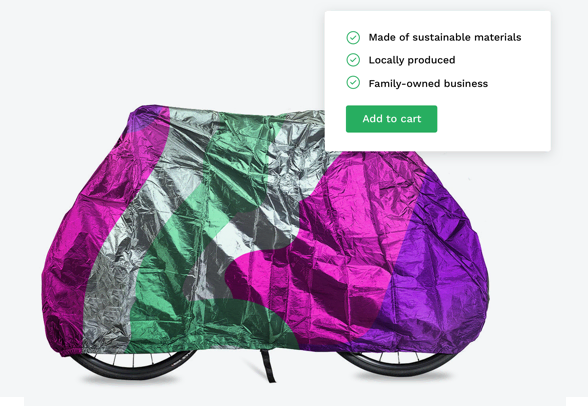 Solution:

Produce and distribute bike rain covers made of sustainable materials.
Problem:

Workspaces of any kind (office, co-working, coffee shop, home) produce noise which can affect people's performance, creativity levels, and even their health.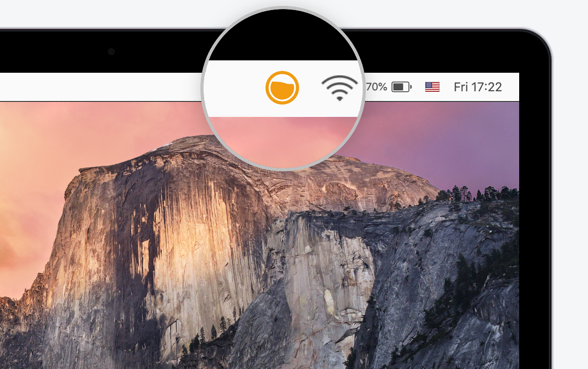 Solution:

Build an app to measure, track, and analyze noise levels. Show when the noise level or noise type is suboptimal, so the user can move to another space. Provide a weekly or monthly summary insight.
Who should read this book?
Entrepreneurs and indie hackers

Launch a new SaaS, physical, digital, or content product.
Build a backlog of business ideas.
Find ideas for growth and marketing projects.

Full-time employees (PMs, engineers, data scientists, marketers etc.)

Build a side hustle that, one day, could become your own full-time business.
Increase your chances of getting hired as a product manager by building a side project and gaining experience in validating, shipping, marketing, and selling.
Find marketing and growth ideas for your company's products.
Start a weekend project to realize your passions.

Freelancers

Find opportunities for a side project to diversify your income.
Learn to package your freelance experience into a product.
Grow your personal brand via small marketing and content products.

Students

Gain real-world experience by building your own small projects.
Find ideas for your school projects or your first portfolio.
---
Pre-order the book
Short, actionable, and fluff-free. Shipping on August 4th.
90-days money back guarantee
Paperback + eBook
Worldwide shipping
+ shipping
Coming soon at:

Check out my previous book for UX designers
FAQ
How much time will it take for me to read the book?

The book has 141 pages, so it will take about two-three hours to read, not including the practical exercises. This book is self-published, so it doesn't have a page count minimum set by a publisher. I value your time, so I worked hard to keep the noise-to-signal ratio high to make sure you can finish it over a weekend, including practice time.

Do you have a money-back guarantee policy?

Yes, for the digital copy sold on the website. I'm convinced that you'll find this book valuable. If you feel that it wasn't, reach out to me within 90 days of your purchase and you'll receive your money back, no questions asked.

Do you have a discount for students?

Yes. If you're a full-time student,

send me an email

from your ".edu" address or provide other proof, and I'll send you a 20% off coupon for the website.

How long will my print copy take to arrive? How much does shipping cost?


Your shipping costs and estimated delivery times will be available to you at checkout. Shipping costs start from: US — $3.99; UK — $3.44; EU — $4.99; Canada — $5.99; the rest of the world, depending on your location -$5-10.

Do you provide bulk pricing?

Yes. If you're buying more than three copies for your team, students, event attendees, etc., reach out to me for a bulk pricing cost.


How environmentally sustainable is the product?

The paperback is print-on-demand, which means that each copy is printed for each order. This method eliminates waste and the need for storage space. In addition each copy is printed in the closest country to the customer: Australia, Canada, Europe, the United Kingdom, and the United States. I suggest you buy the digital copy rather than the print version. If you buy a print version, please consider reselling it later on eBay or Amazon. I lend or donate

some of my profits from my books sales to Kiva

.

I'm a non-native speaker and I'm afraid it will be hard for me to understand your book

I'm a non-native speaker as well but this book has been professionally edited and we have worked hard to make it accessible for native and non-native speakers. Read

the first pages

of the book to see if you're comfortable with the level of complexity.

I have a question